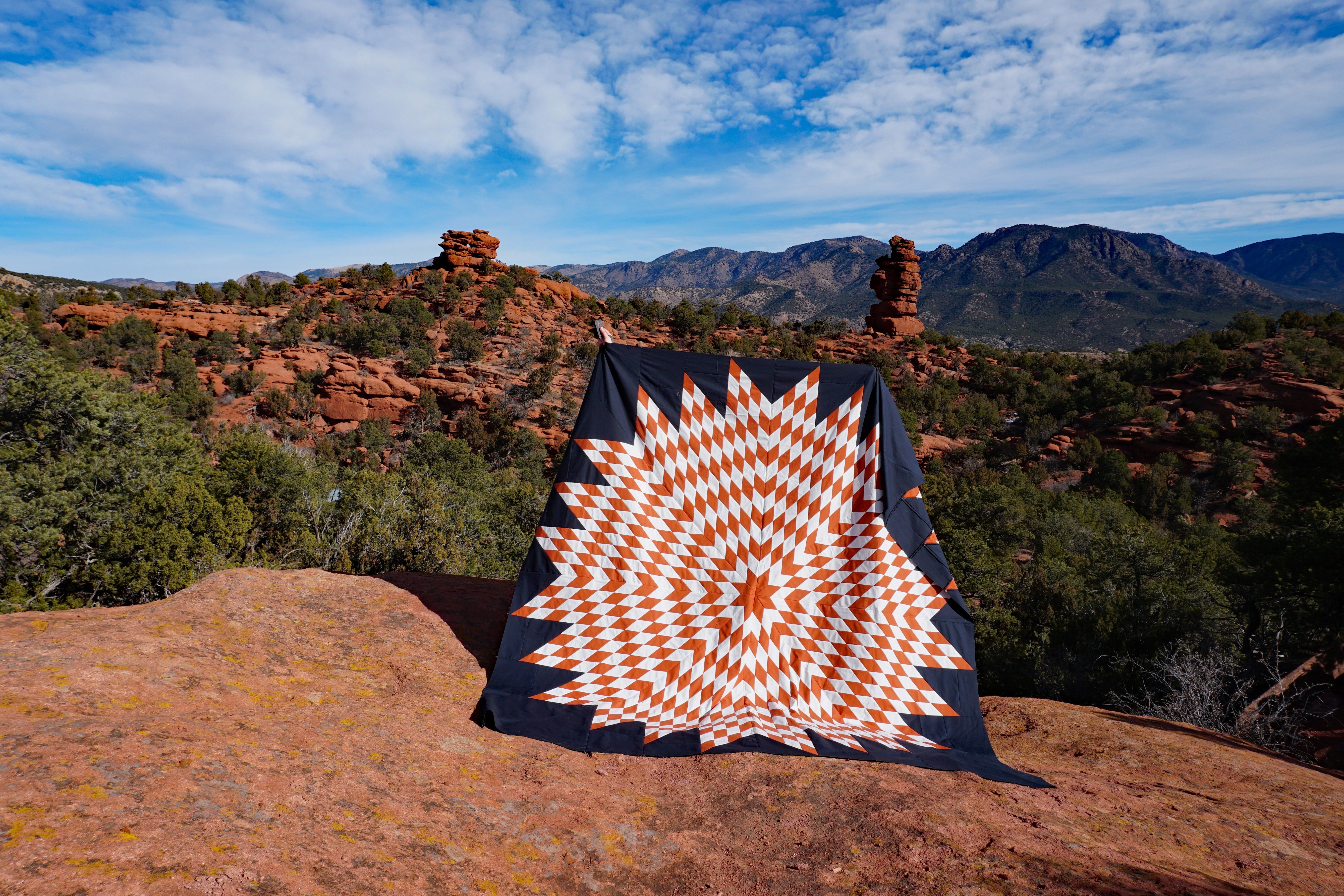 Quilt Patterns
Big Sky Star Quilt - Tester Versions
Quilt pattern testers make the quilt world go round and I had especially good ones test the Big Sky Star pattern.  Two Color Version Three of my testers made the 2 Color version and it's amazing to...
Quilt Patterns
Big Sky Star Quilt - About the Design
The inaugural pattern of Plains and Pine is here - the Big Sky Star Quilt! I am so excited to share this design with the quilt world. A little background on the design... The Big Sky Star Quilt is...