BLOCK OF THE MONTH
Great Plains Star Block Quilt
Sign up TODAY to make a unique, heirloom quilt
The Great Plains Star Block of the Month Quilt begins in January and runs through June (but you can join anytime)! If you have been looking to level up your quilting skills or just looking for a fun challenge this BOM is for you! You will receive step-by-step instruction and support to make a unique, heirloom modern Star quilt.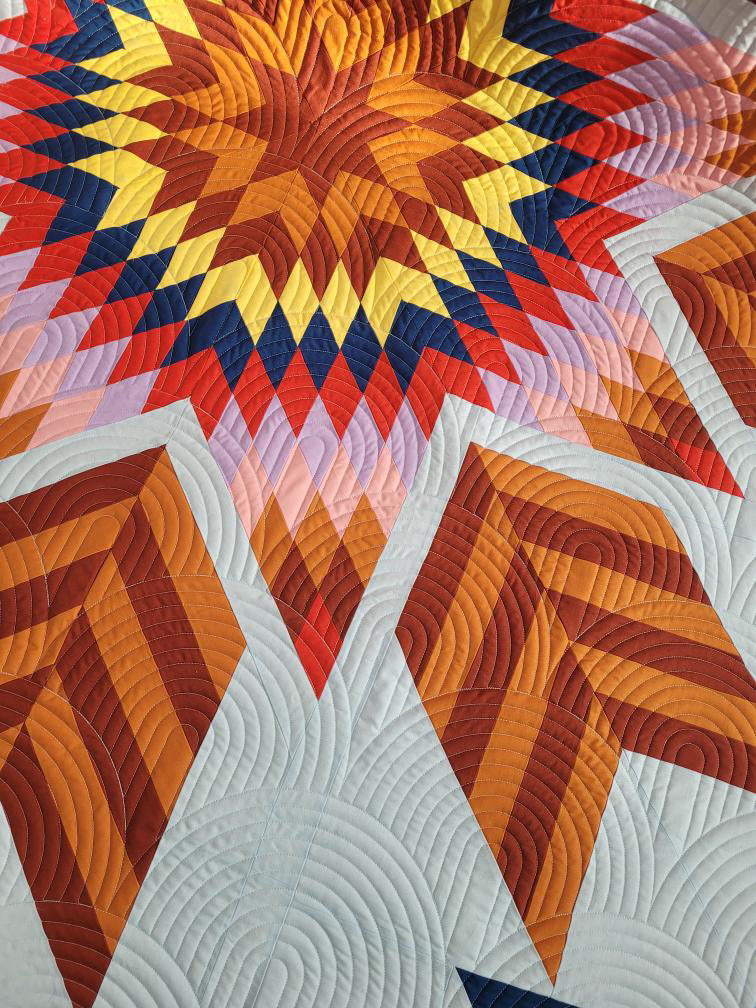 DOORS ARE OPEN
Join for a one time fee of $48! Our Great Plains BOM will run January - June 2023
What is included?
Ready to hop into your BOM Challenge and get to quilting?
You are able to sign up today and gain access to the blocks we have started so far.
JOIN TODAY
A "BLOCK" PATTERN EACH MONTH

Each month you will receive your block pattern to complete for the month. In June you will have your completed quilt!
STEP-BY-STEP VIDEO INSTRUCTIONS

Newer to quilting or ready to advance your skills? This BOM will help you progress in your quilting skills with step by step video tutorials.
Prizes make everything better! Join in to earn prizes on your quilting journey.
Meet your new quilting community! Here you can find a plethora of new friends who are quilting fanatics like you!
LONGARM QUILTING DISCOUNTS

Get your finished Great Plains Star quilt professionally quilted with one of the talented longarm quilting sponsors!
FOLLOW ALONG ON INSTAGRAM