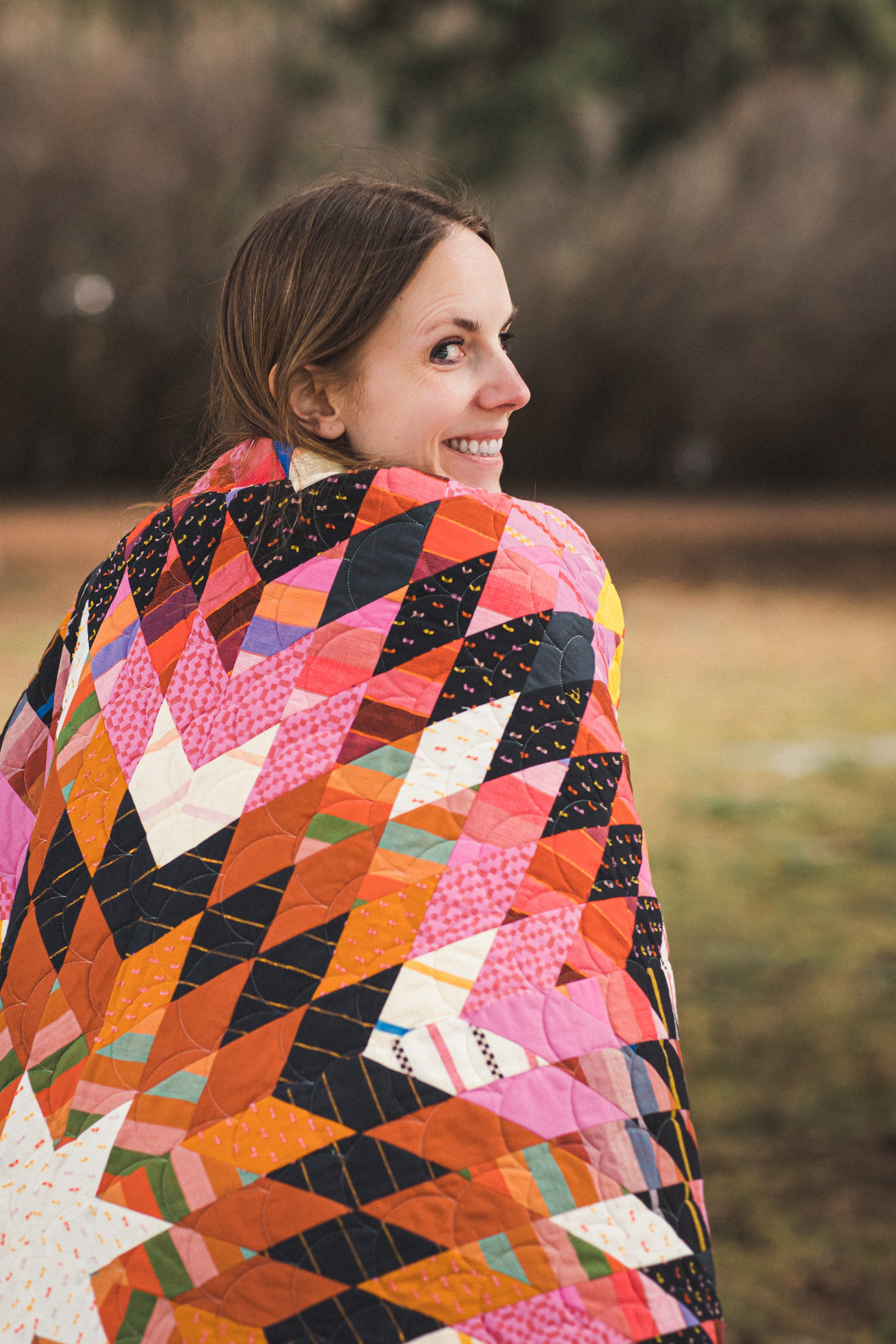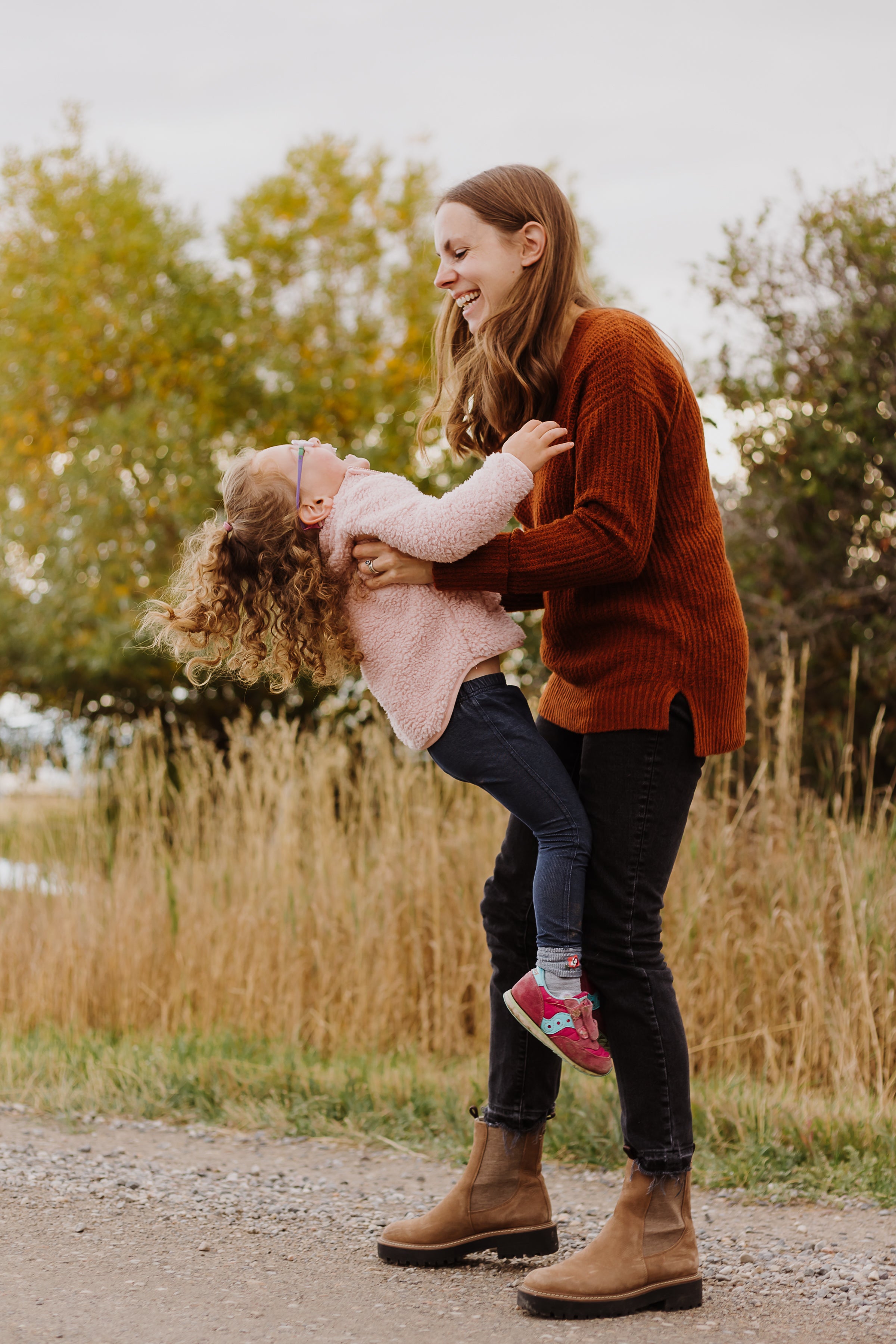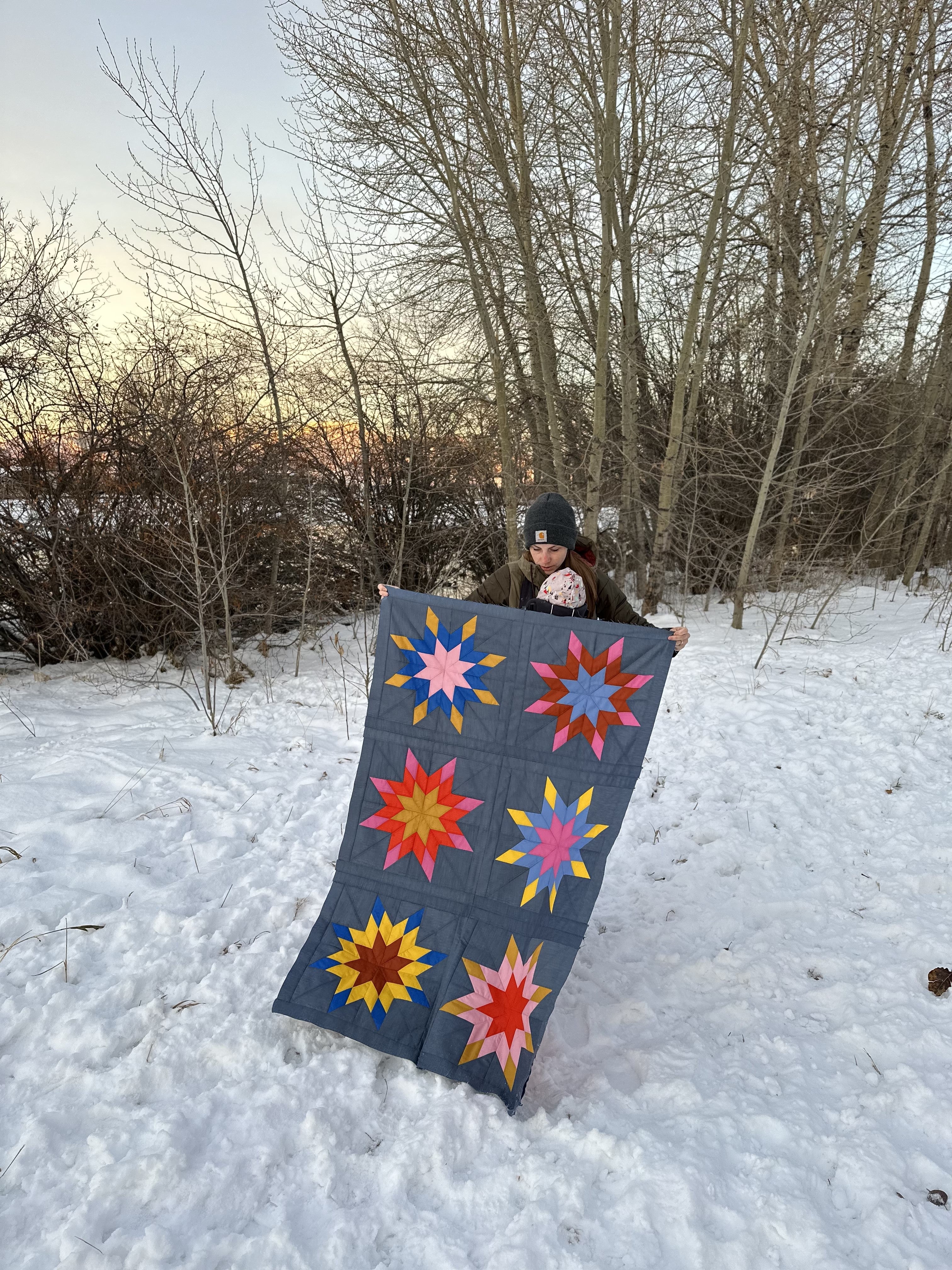 I am slowly, but surely filling up our house with quilts.
I grew up in a home with quilts on every bed and every couch. If you came to my house you would see it's my goal to do the same.

My roots are on the plains of northeastern Montana where I grew up on a farm and ranch. Now I live in Bozeman, Montana with my husband, 2 young kids, and dog.
Besides filling my house with quilts and trying to keep up with my kids...
a few of my favorite things are getting outside, growing food in our garden, and discovering books and podcasts I want to recommend to everyone.
I've been designing modern star quilt patterns since 2020 and it brings me joy to see other people bring these patterns to life through their quilts.
In addition to designing quilt patterns, I've also come to love helping fellow quilters be more confident in their quilting skills through sew alongs and workshops.
The quilting process gives me so much joy and I hope you find the same joy in the process of creating something beautiful.
Thank you for stopping by!
CONTACT ME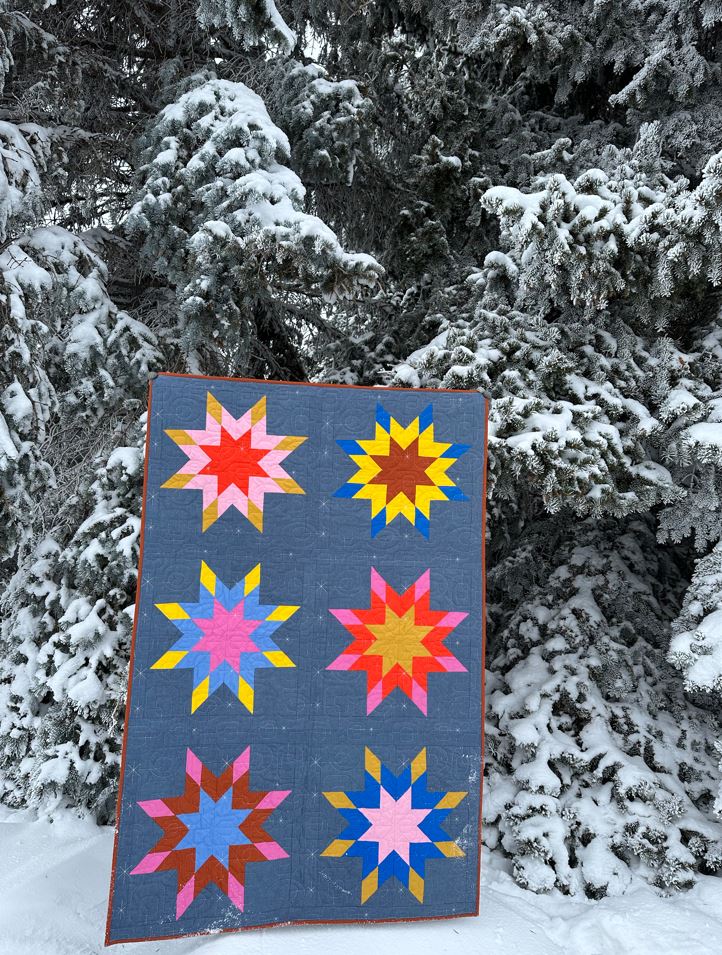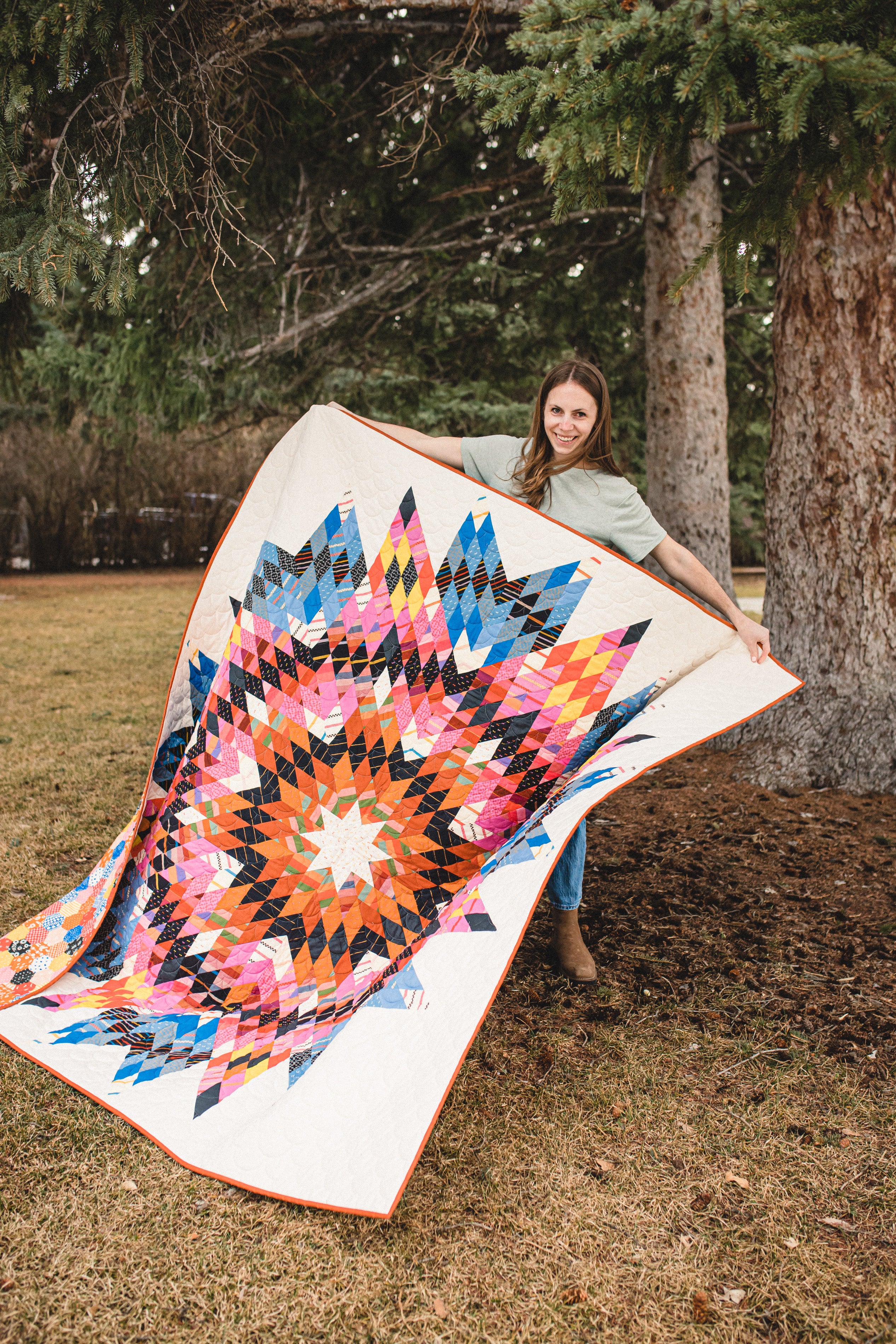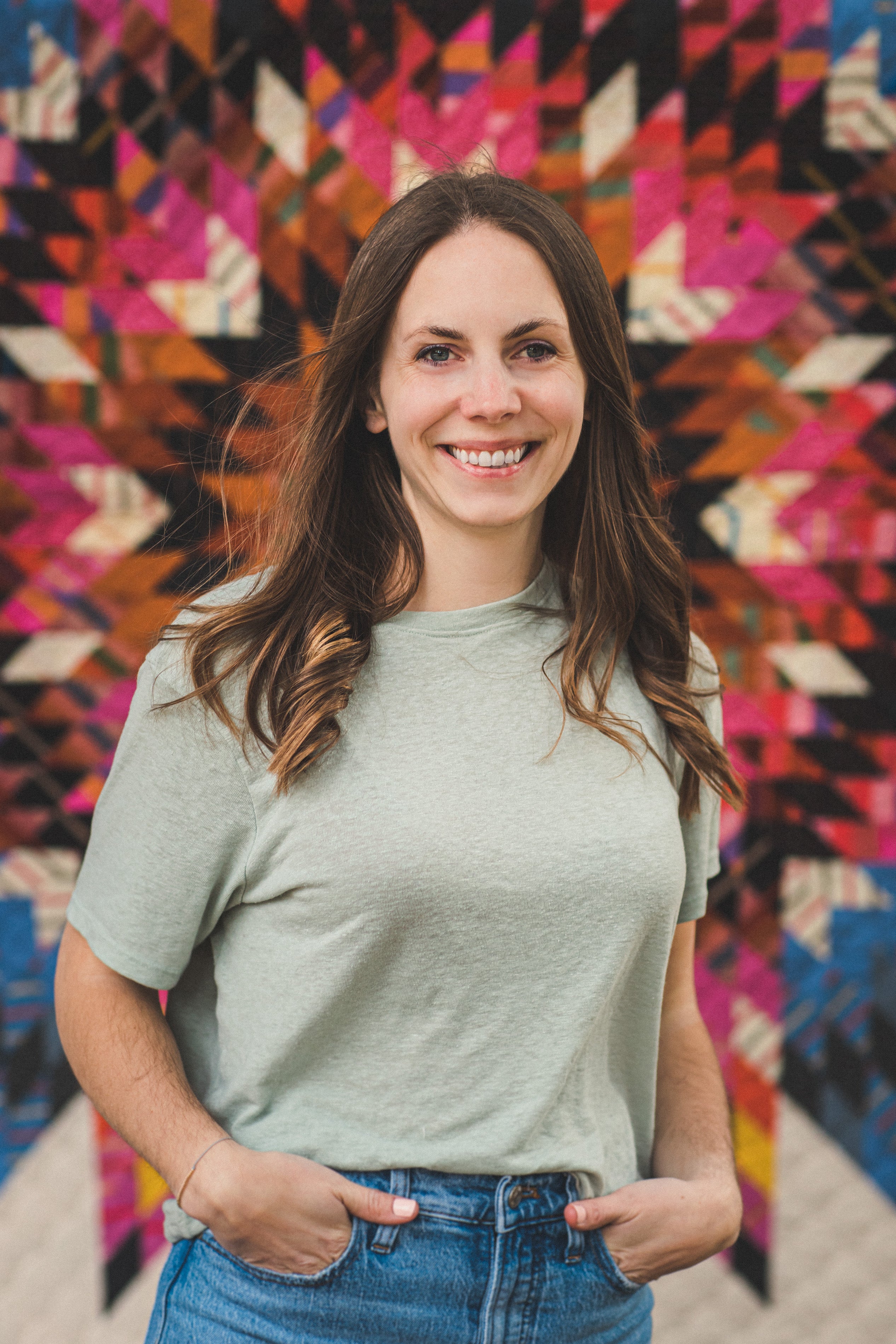 From modern quilt patterns, to the Quilt Company membership, to Workshops, to the Block of the Month there is something for every quilter.
I have always been drawn to the Lone Star quilt so designing modern star quilt patterns has brought me so much joy.
QUILT PATTERNS
Workshops
Are you too intimidated to make a star quilt? You don't have to do it alone! Join one of the 2023 Workshops and get support each step of the way.
WORKSHOPS
Quilt Company
Want to join a community of quilters, receive an exclusive quilt pattern and sew along each quarter, and get immediate access to all Plains & Pine workshops?
TELL ME MORE
Frequently Asked Questions
Have some questions about our memberships, workshops, or patterns? Here are some of the more common ones we encounter. If you can't find an answer here please do not hesitate to reach out!
LET'S CHAT
I haven't made a quilt with diamonds before so which pattern should I start with?

The Homestead Star quilt is a great pattern to start with. While there is cutting and sewing on a bias, the pieces are larger and it comes together quickly.
My love and appreciation for the Lone Star quilt started young. I grew up on the Fort Peck Indian Reservation in northeast Montana so I would see these quilts at star quilt giveaways (usually at basketball tournaments). You can read more about this tradition and my appreciation in these blog posts.
FOLLOW ALONG ON INSTAGRAM