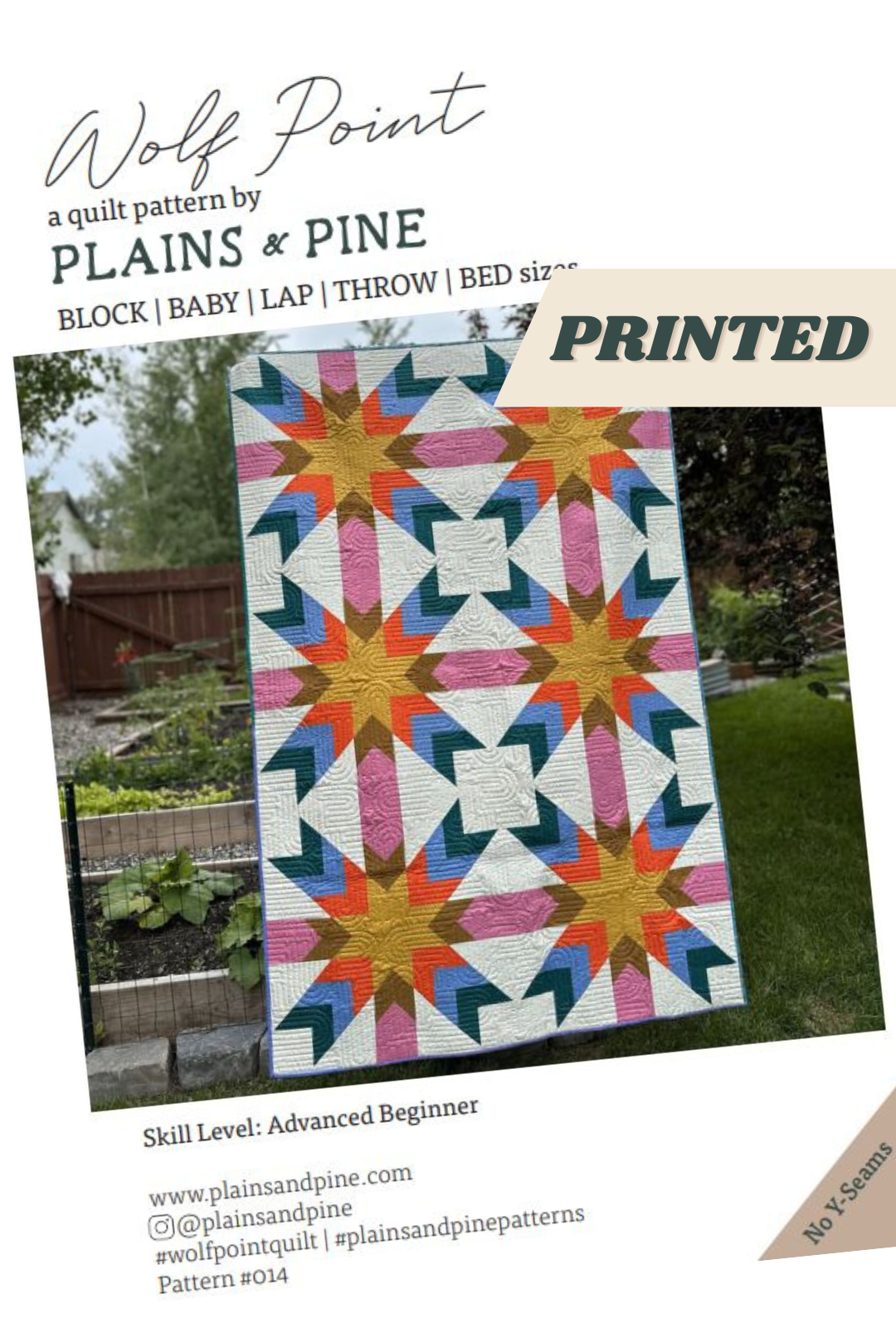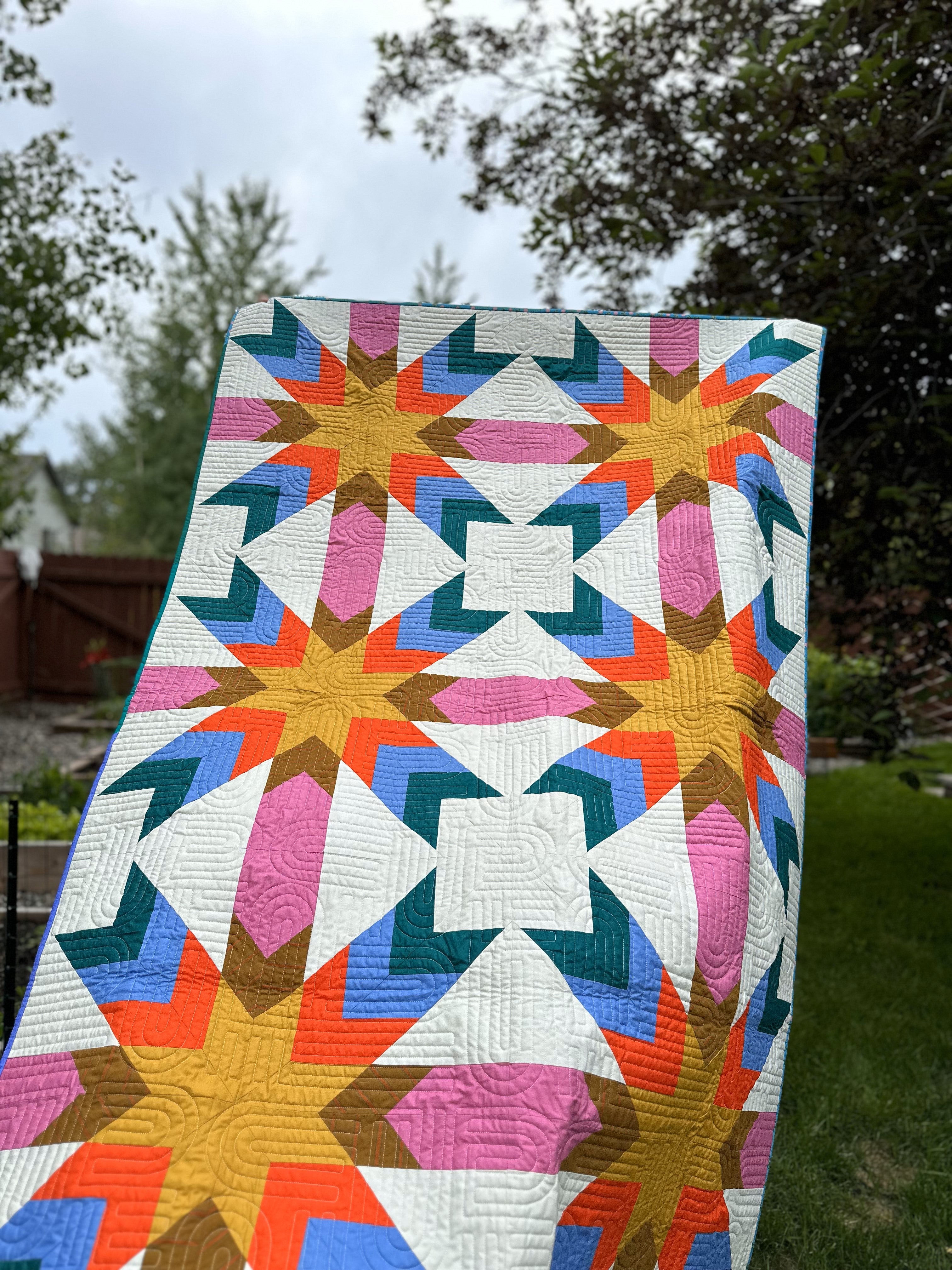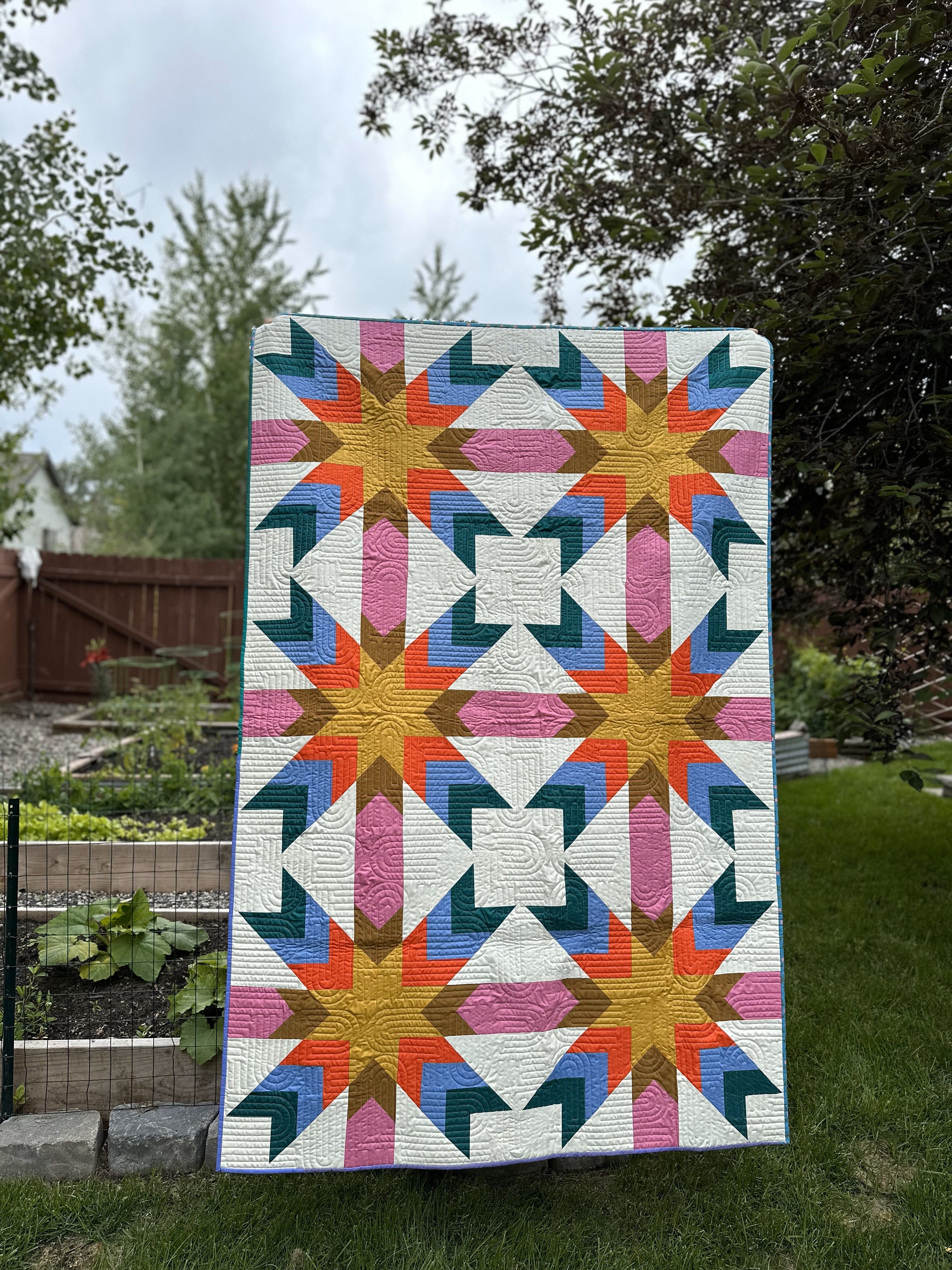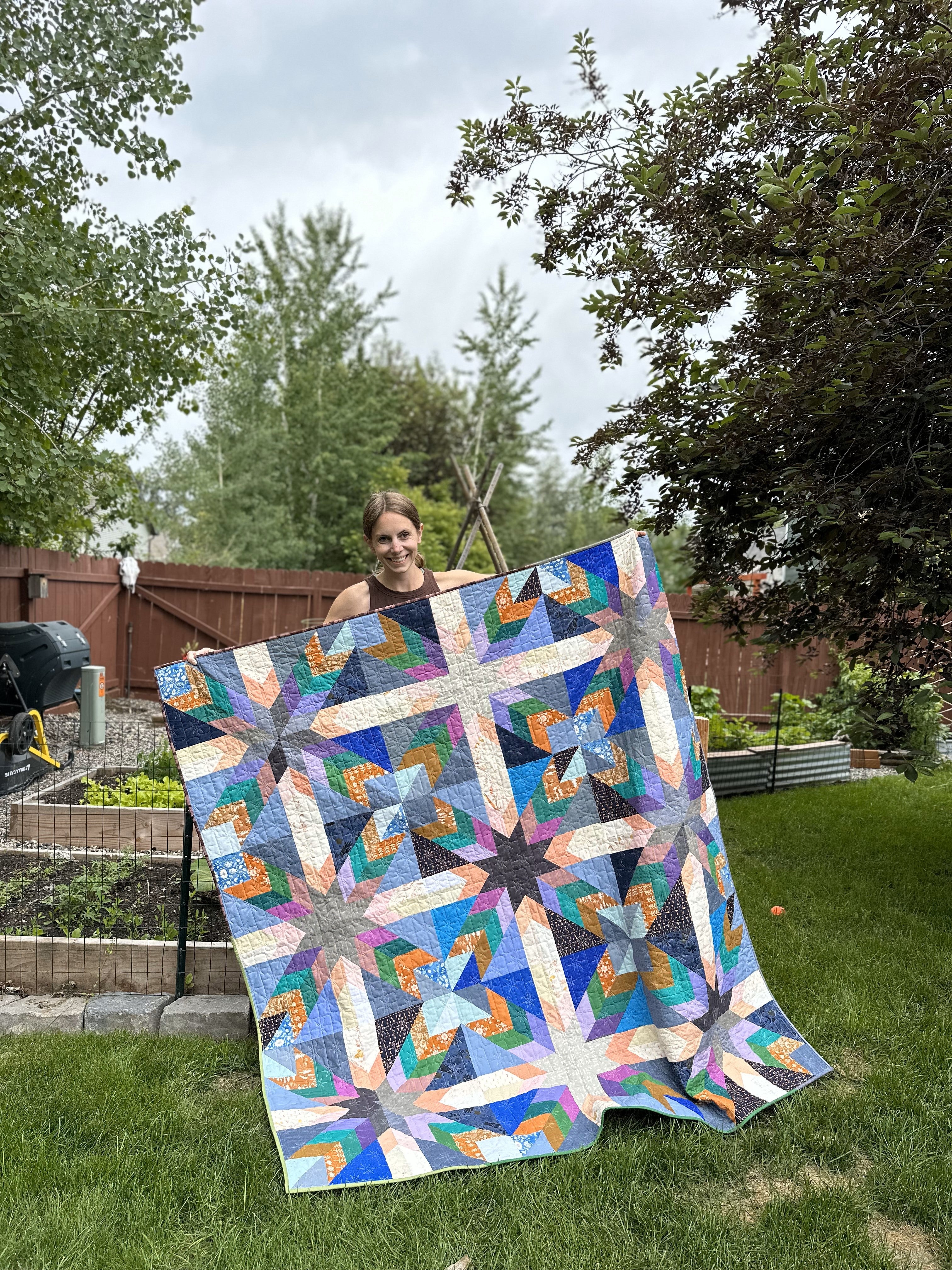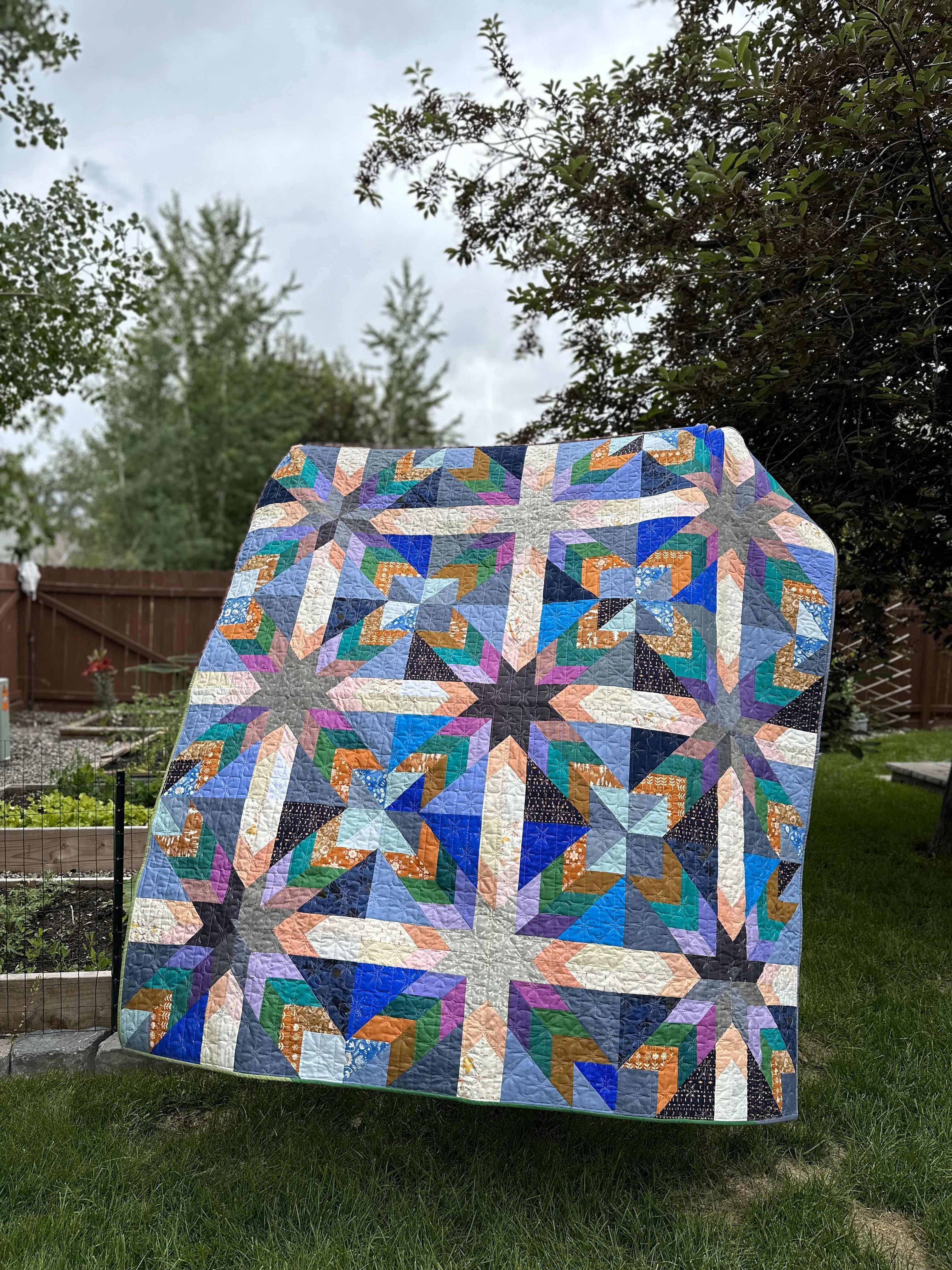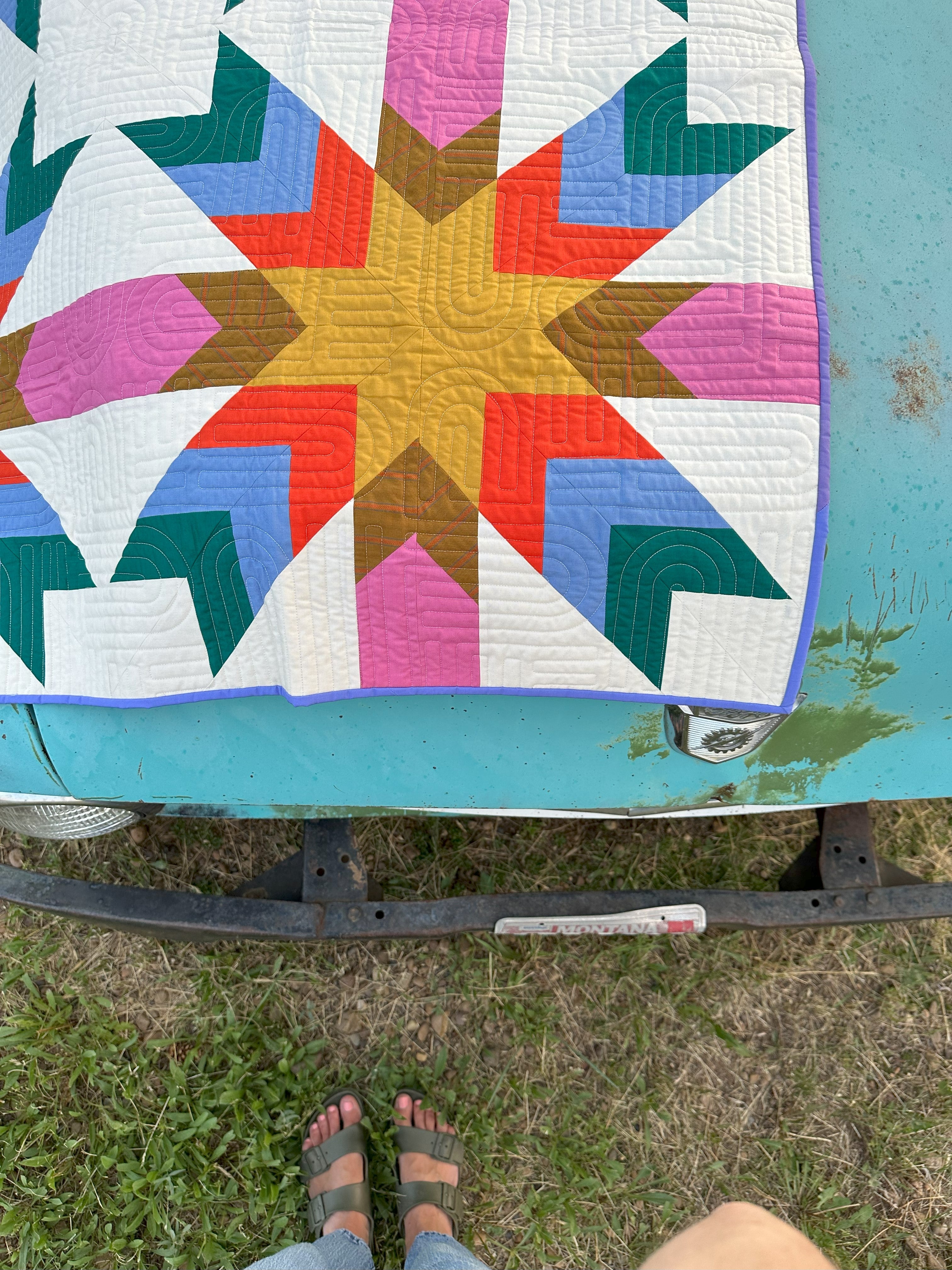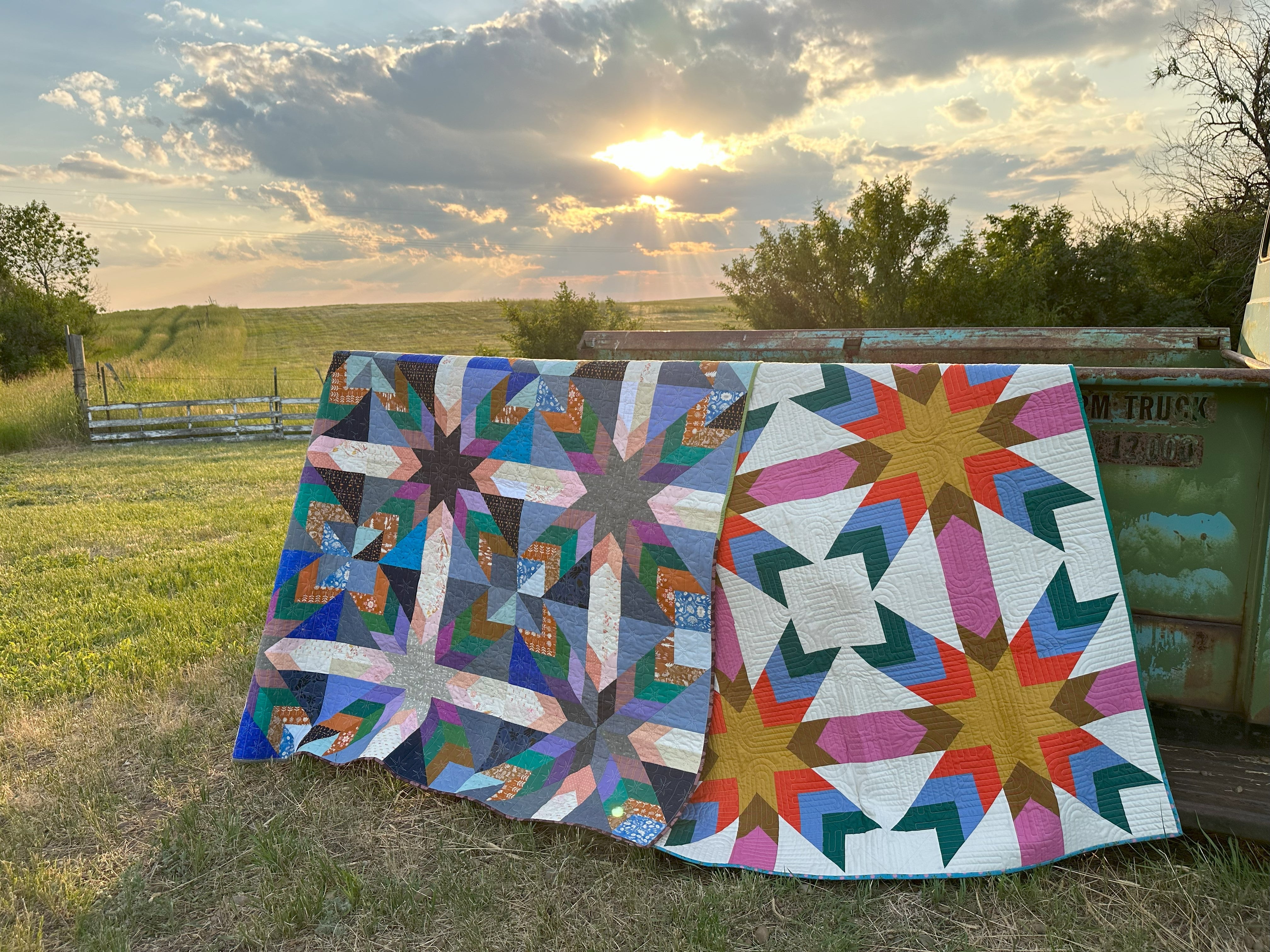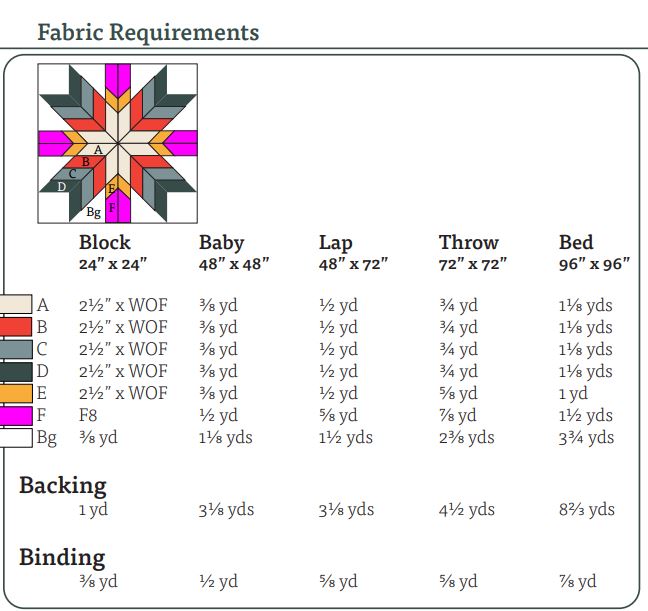 Wolf Point Quilt Pattern - PRINTED
---
Original quilt pattern design by Lindlee Smith of Plains and Pine.

Includes instructions for five sizes (Wall Hanging, Baby, Lap, Throw, and Bed).
Wall Hanging (single block) (24" x 24")
Baby (48" x 48")
Lap (48" x 72")
Throw (72" x 72")
Bed (96" x 96")
Skill Level: Advanced Beginner - This is a good quilt pattern for someone who has made a couple quilts and wants to move on to more advanced skills of cutting and sewing on a bias. This pattern requires beginner quilting knowledge. The pattern assumes quilter has knowledge of basic piecing and can sew with a consistent 1/4" seam.
The pattern includes 3 color version options with fabric requirements, instructions, and examples for each version.
Unlike most Lone Star Quilts, there are no Y seams in this quilt pattern.
Please share your progress pictures with the hashtags: #wolfpointquilt and #plainsandpinepatterns
This is a 5.5" x 8.5" professionally printed booklet pattern on high quality matte paper. Each pattern is enclosed in a clear plastic bag. Fabric requirements are listed on the back of the pattern for ease of reference.
All Plains and Pine Patterns are for one person use only. Do not copy, redistribute or sell. Duplication of any kind is prohibited.

Selling your quilt using this pattern is permissible on a small, independent scale. Please give design credit Plains and Pine.
All pattern sales are non-refundable.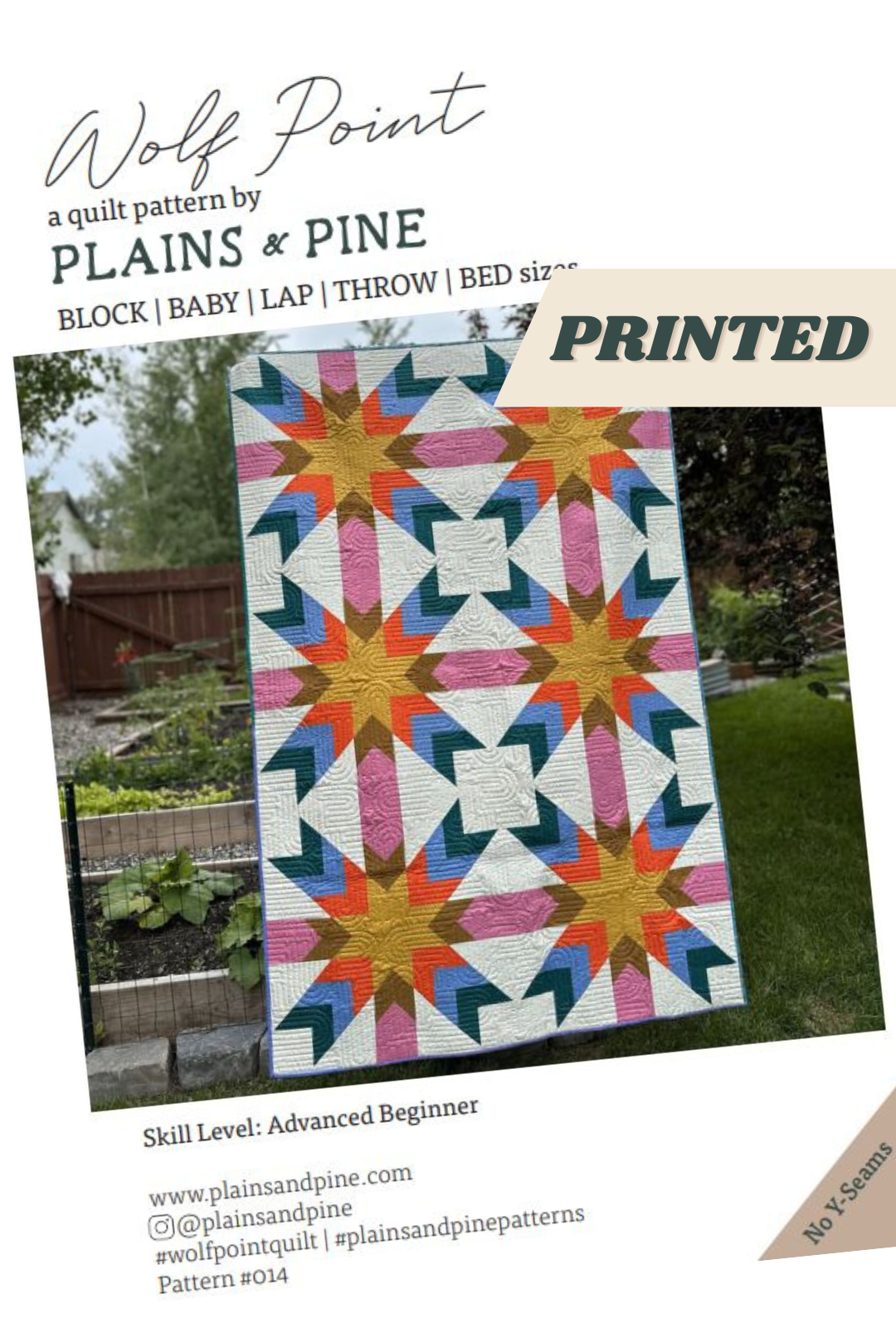 This product has no reviews yet.
FOLLOW ALONG ON INSTAGRAM
This product has no reviews yet.